An outstanding location
A hotel in Paris' Marais quarter
near Place des Vosges and Notre Dame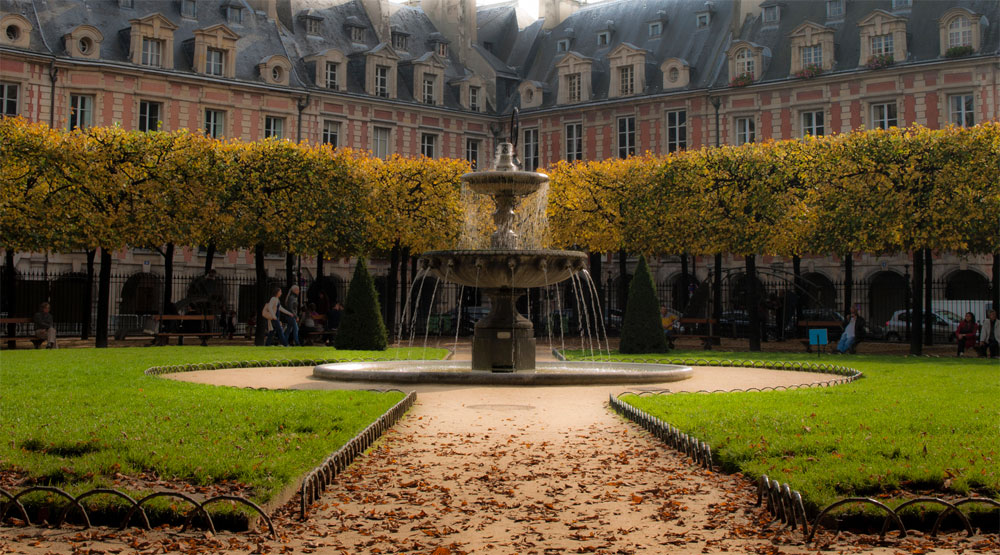 La Place des Vosges

Hôtel Caron de Beaumarchais is located in The Marais, one of the most cultural and trendiest quarter of the historical center of Paris. The hotel is near the Place des Vosges, the crown jewell of the area and one of the oldest squares in Paris. The Marais is wellknow for a rich heritage of mansions of the 17th and 18th centuries transformed into famous museums: Musée Picasso, Musée Carnavalet, Musée Cognacq Jay. With its unique atmosphere, thousand of new boutiques, art galleries, countless bars and clubs, shops open Sunday's, the Marais is today one of the most attractive and fashionable area of Paris.

Picasso Museum

2 steps from Notre Dame and the river
That makes the location of the hotel in Paris center unbeatable.
The hotel is near rue de Rivoli, 2 steps from Notre Dame, the Sainte-Chapelle and the river Seine.
Ideal for a romantic cruise and to enjoy, at the door of the hotel, the most most beautiful views of Paris.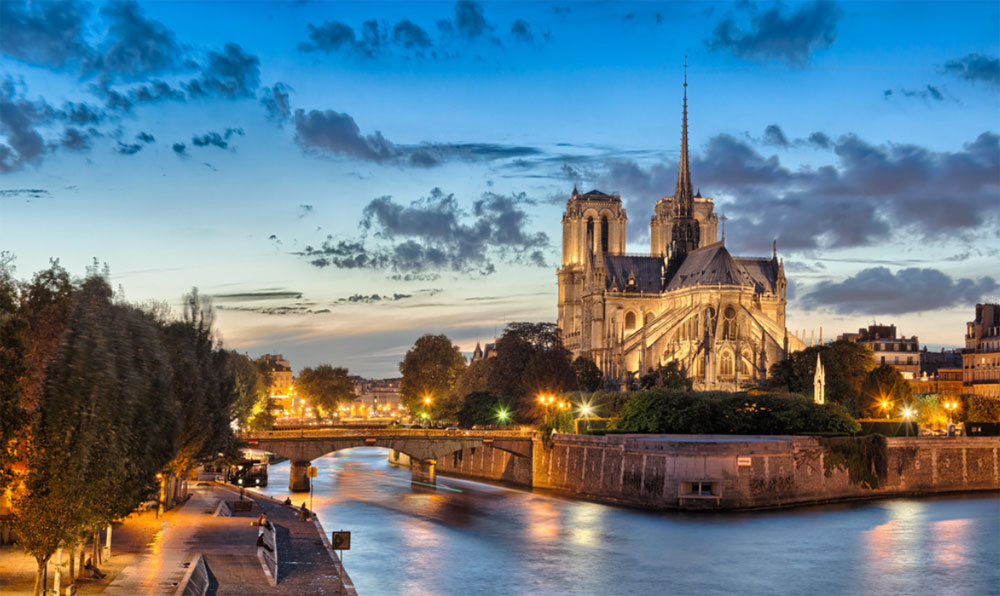 Notre-Dame de Paris
An unforgettable journey in the past
A place with a story to tell
Hotel Caron de Beaumarchais, drawing inspiration from Beaumarchais and his most famous theater piece of 1778 : « The Follies of a day, The Marriage of Figaro » propose an unforgettable journey in the past. (à la ligne)
You will discover a Beaumarchais hotel, a time travel hotel with a story to tell :  the amazing life of Beaumarchais. You will be made welcome into a fancy museum hotel with a piano-forte of 1792, a harp – reminding that Beaumarchais was the harp teacher of Louis XV's daughters -, a card table set up for a game, an impressive chandelier, an antique fireplace. You will be the guests of a typical parisian french style hotel, affordable and cosy. An unusual place to stay in Paris.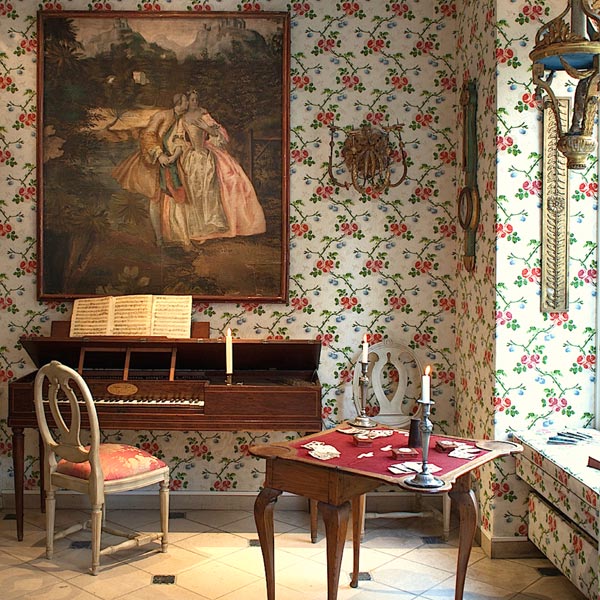 The lobby with the card table and the piano-forte (1/2 intrligne)
A quirky and cosy boutique hotel in Paris
with 19 charming rooms
Hôtel Caron de Beaumarchais has just 19 rooms. Every room is a tribute to 18th century charm and elegance. Very french, the rooms at Caron de Beaumarchais are what you would expect from a historic hotel in Paris, from a stylish hotel not grand but full of character.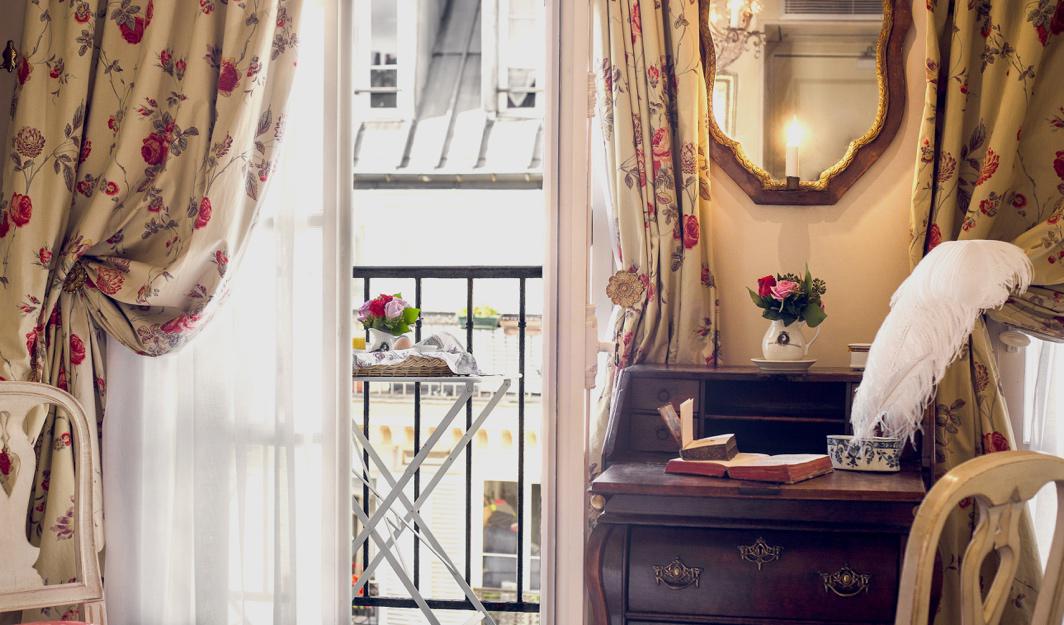 View of a room front-side
The hotel has 2 types of room, the font-side rooms, larger, in true french style, the rear-side rooms, smaller but quaint and very parisian, heaven of peace and calm.
Each room, with antique beamed ceilings come adorned with luxurious baroque style touches as beautiful fabrics, antique furniture, crystal chandeliers, period paintings. Refined touches runs throughout this charming, quirky parisian boutique hotel like fresh roses in the rooms, french luxury hotel products by Annick Goutal, USB charger devices at your bedsides. Detail, detail, detail : that's what makes Caron de Beaumarchais so special, that and beeing in the middle of the Marais.

If you are looking for unique, individual and unusual hotels in Paris, if you are after an authentic, different experience of travel, this is it.
A BUDGET HOTEL
Doesn't that sound too good to be true?

Fantasy, originality, style, location

from 130 Euros to 250 Euros a night.
(all rooms double)